Just a little brag page for Finely Ground. :)
If you're curious about Finely Ground's traffic, I have it monitored at Google Analytics. We average about 1000 page views per day under ordinary circumstances, however it's not too unusual to have a traffic spike of 30,000 to 60,000 in a day when a new syndicate site picks up some of our content. We have had over 2 million views, and almost 1.5 million viewers since April of 2012 when I started monitoring with GA. Blogger's built in stats say that Finely Ground has had over 3 million views since it's inception in 2010.
Guest Posted at. . .
Featured on. . .
DIY Gift-Wrapped Wreath was featured at: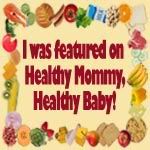 DIY: 3-D Paper Snowflakes -- my tutorial was featured by The Frugal Girls, and at: